Thank your for visiting this site. The information and photos you find at CivilWarFieldTrips.com are copyrighted. Please contact Linda Walcroft if want to publish any of the text or photographs from this site.
About the Photographs
Most of the photos on this site are available in higher resolution and film versions. Contact us for rates for commercial use or publishing elsewhere on the web.
Some of the pictures were enhanced using Adobe Photoshop (TM). Generally this included color correction (since most of the images through 2005 were scanned) and sharpening. Content was not changed except in a few cases were artistic results were intended. Departures from realism are generally obvious to the viewer (as in the example at right) and are not intended to be misleading.
Some of the photos show signs or maps. Rights to those signs or maps below to the organization which owns them.
---
Linda Walcroft

Strasburg, VA 22657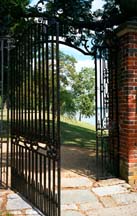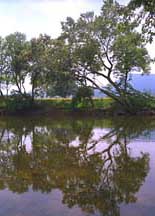 Comments?
Purchasing items on Amazon through my links will generate a small credit for me to use on my future purchases. Since I use Amazon for buying books
, gifts, household items, and even some grocery items, this is much appreciated. (I keep a Wish List there too.) Thanks!
Virginia Photo | Walcroft.com | Webcroft Blog | Shenandoah Links