The Battle of Brandy Station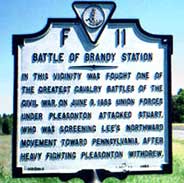 To start off our series of field trips studying the Gettysburg Campaign, we toured Brandy Station Battlefield near Culpeper, Virginia. Named for a stagecoach stop where apple brandy was served, Brandy Station is a small town close to U.S. Route 29. In June of 1863, the countryside near Brandy Station was the site of the largest cavalry engagement in the Western Hemisphere.
Confederate Cavalry under J.E.B. Stuart encamped here and engaged in grand military reviews. They were not expecting a battle and were surprised when Union Cavalry crossed the Rappahannock River on June 9 at Beverly's Ford and Kelly's Ford. A day of cavalry charges and counter charges followed. Stuart's famous cavalry barely escaped, the Union Cavalry showed it had become a formidable force, but tactically the battle was a draw.
The first five photos below were taken in 1995 and the rest in 2004.
Click on a photo to see a larger version. Or click here to page through all the Brandy Station pictures.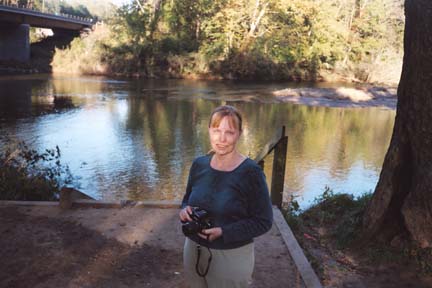 Photos of Linda Walcroft were taken by Frank Walcroft. All other photography is by Linda Walcroft. Copyrighted 1995-2005.

Comments?
Return to top of Page